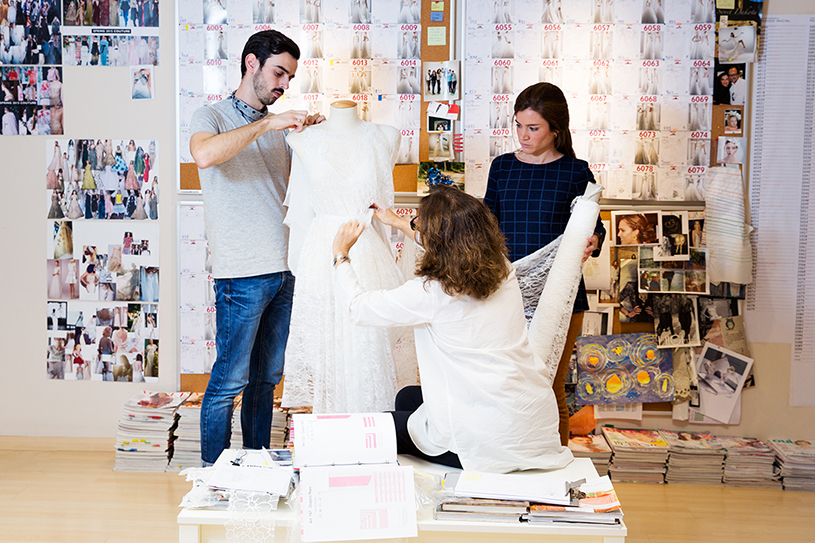 I come to Jesús Peiró fabric still sleepy, coffee in hand. The lights of the workshop go on and, with them, I hear the first "good morning". Shortly thereafter, the clatter of sewing machines begins. The atmosphere is taking shape.
As always, I go into the design department, and infinite scraps overwhelm me, in a delicious chaos that our team needs to create. In the background, the moodboard that inspires the next collection takes its chest out, while the sunlight is coming through the window increasingly harder.
On this scenario, designers begin to draw the first sketches with greed and skill; and also they give the last backstitches to dresses that are dreams.
Jesús Peiró team works with peace, energy, humility and an unusual desire of self-development. Four pillars that stand out in the way of being of those who work side by side in this factory of Viladecans, fleeing the spotlight and recognition.
When you meet Peiró team, you understand the reason of its success. Passion for work is their biggest asset and, for me, a lesson to learn daily.
I beg 2016 a Jesús Peiró´s wedding dress for all over the world.