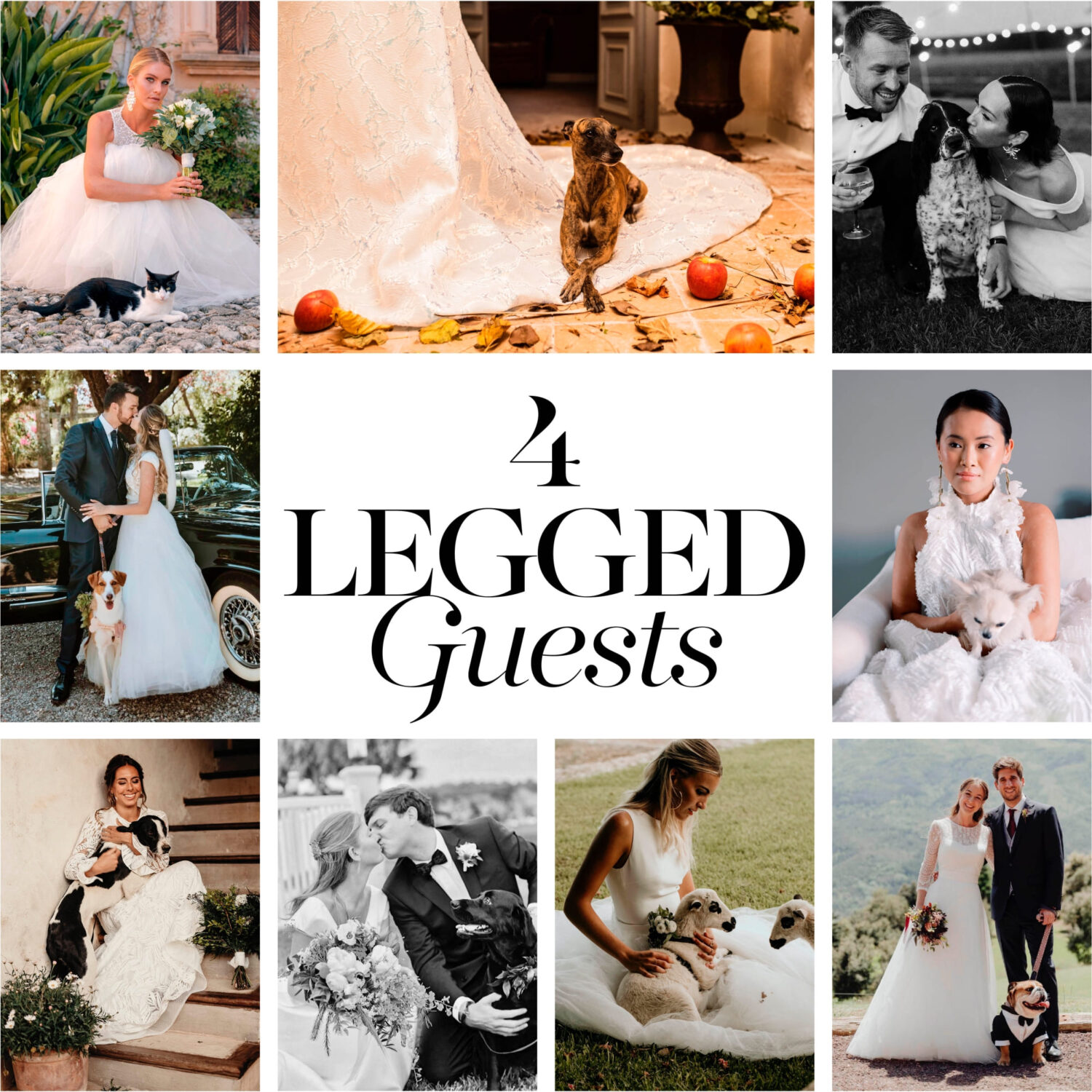 Unconditional friends, cheerful, faithful, sociable, generous, caring…
It is difficult to resist the unconditional and selfless love of our pets. They are the joy of our homes and a powerful antidote to sadness and stress.
For all these reasons they have conquered a very important place in our lives and we want to share with them all the most special moments.
If you want your furry baby to be a front row witness of your "I do", here are some ideas.

Make sure that the place you have chosen to celebrate your wedding at accepts pets.
Let your suppliers know
Hire a pet sitter
They could be the perfect companion to walk down the aisle just before you, maybe as a ring bearer?
Some people dress them up in a bow tie or tulle skirt for the occasion.
Give them a necklace of flowers to match your bouquet.
Have your florist line the collar or leash with green.
Cake topper: put their miniature next to the bride and groom on the cake.
And above all photos, lots of photos to remember an unforgettable day with the whole family.