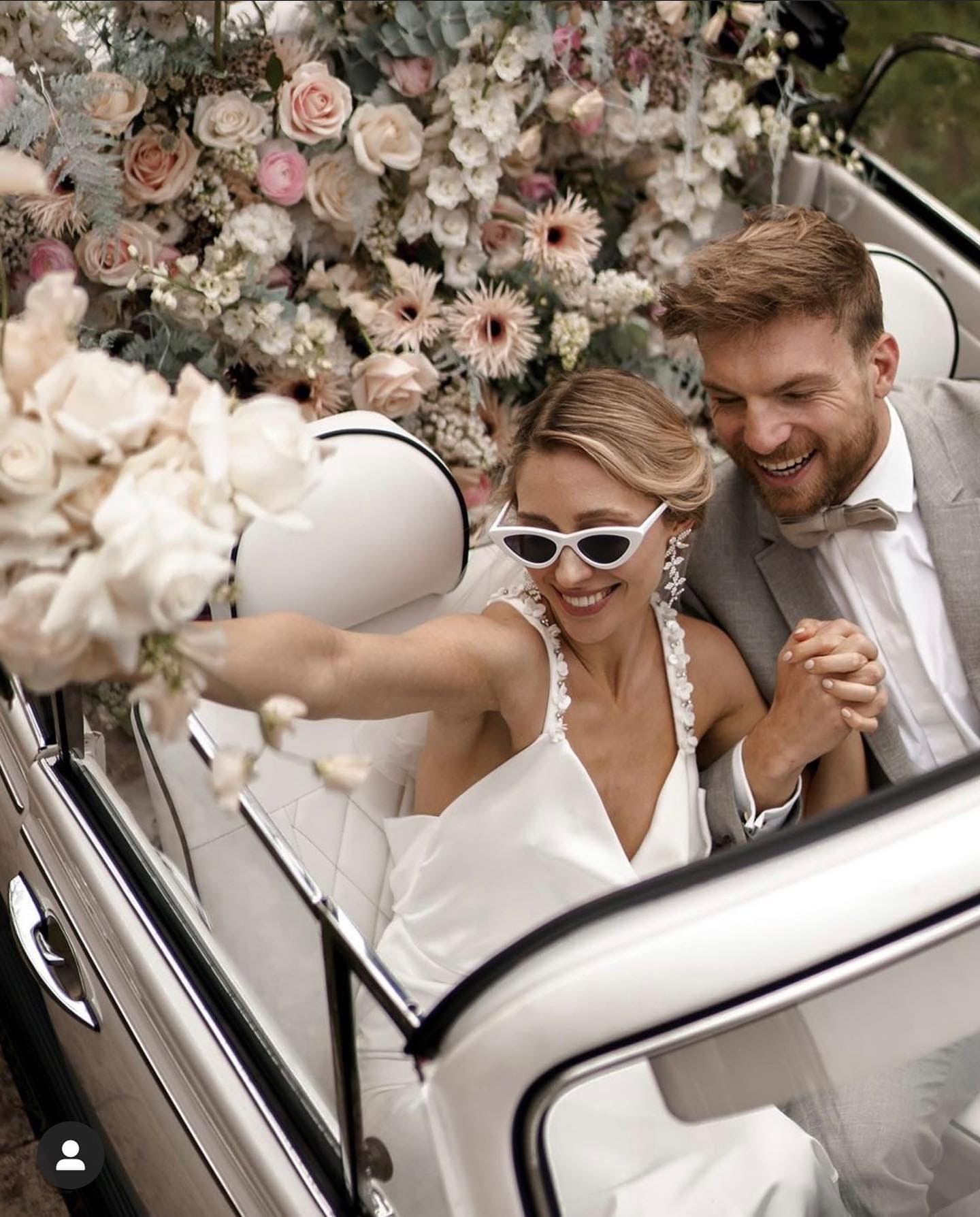 It was in 2013 when we began to see the first images of brides with sunglasses. They were daring brides who wanted to show off their personality in full on their wedding day.
Since then, we have seen thousands of brides have fun with their sunnies in front of the camera, while protecting their eyes from the sun.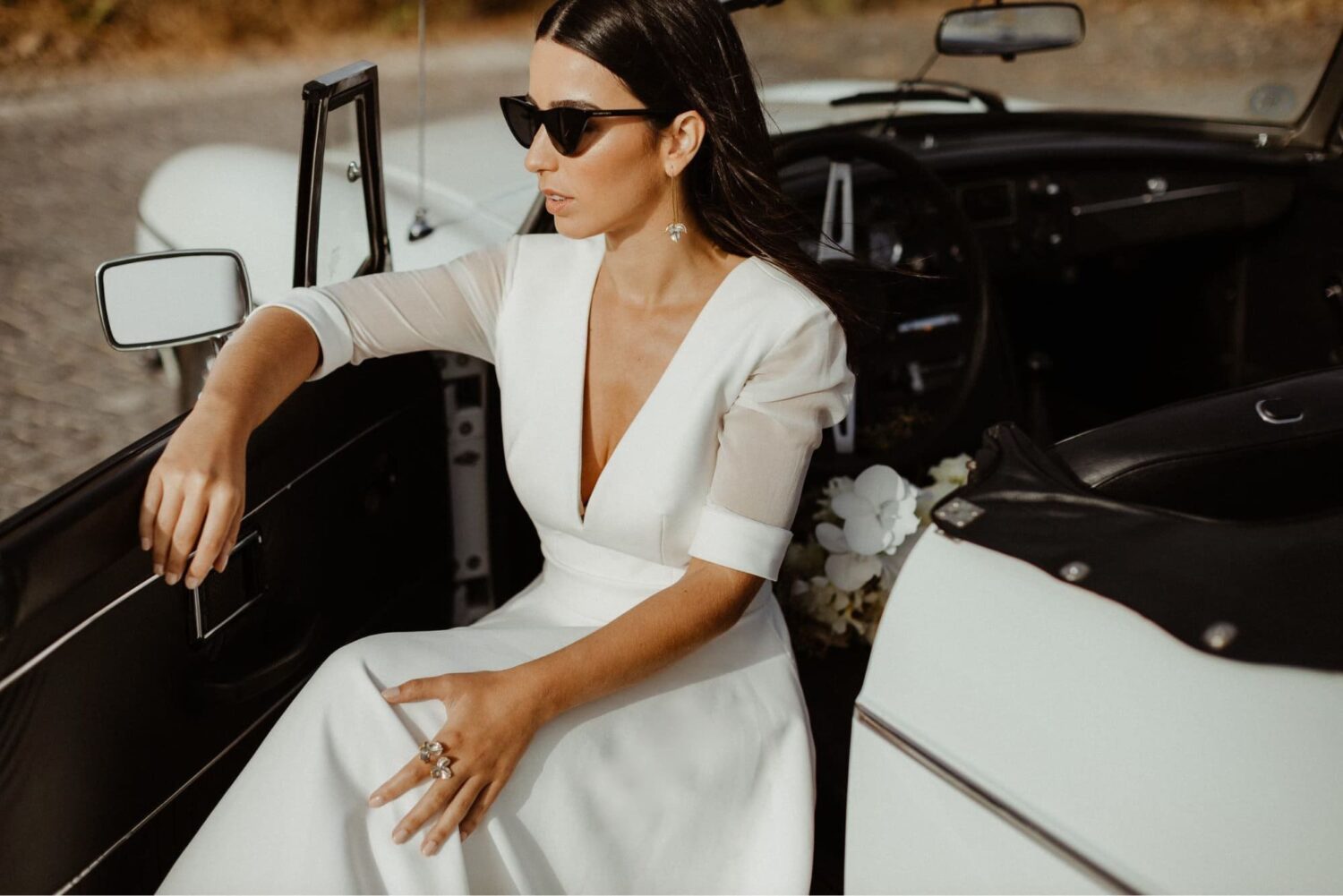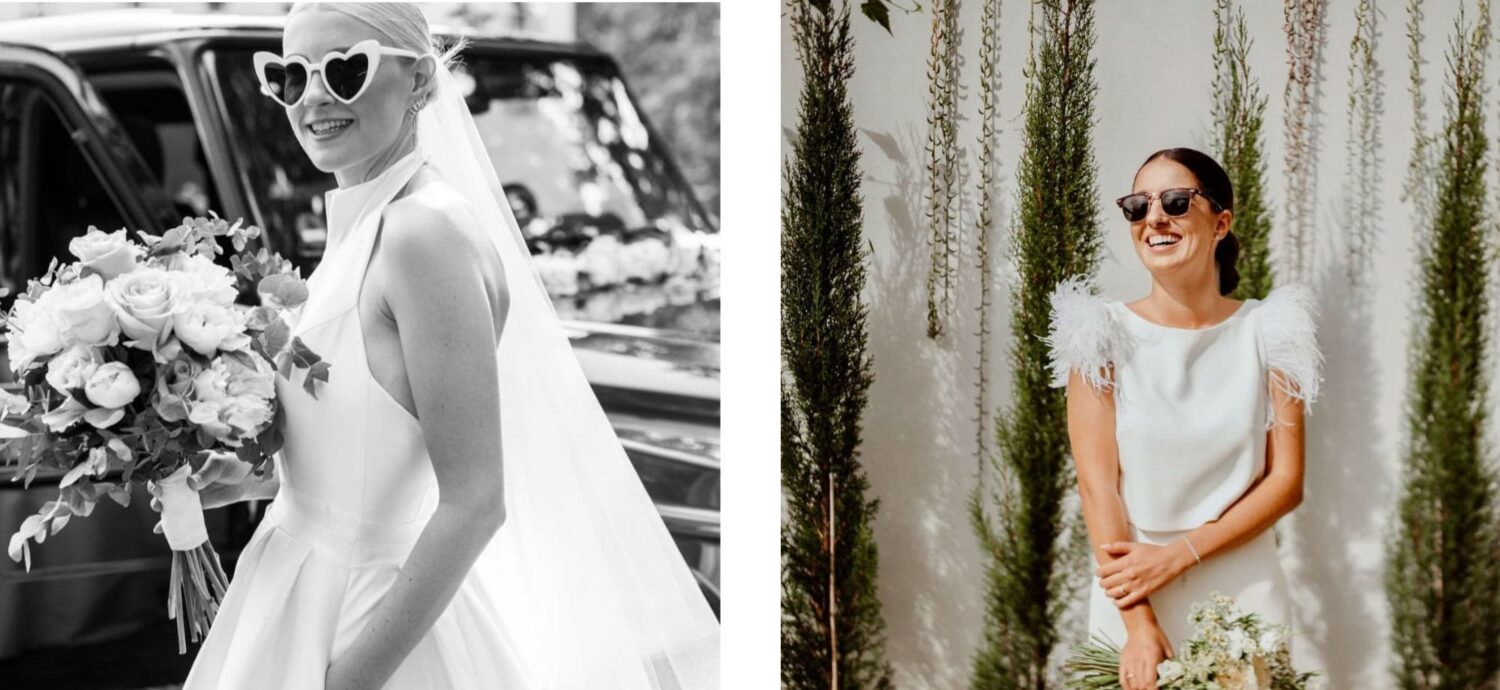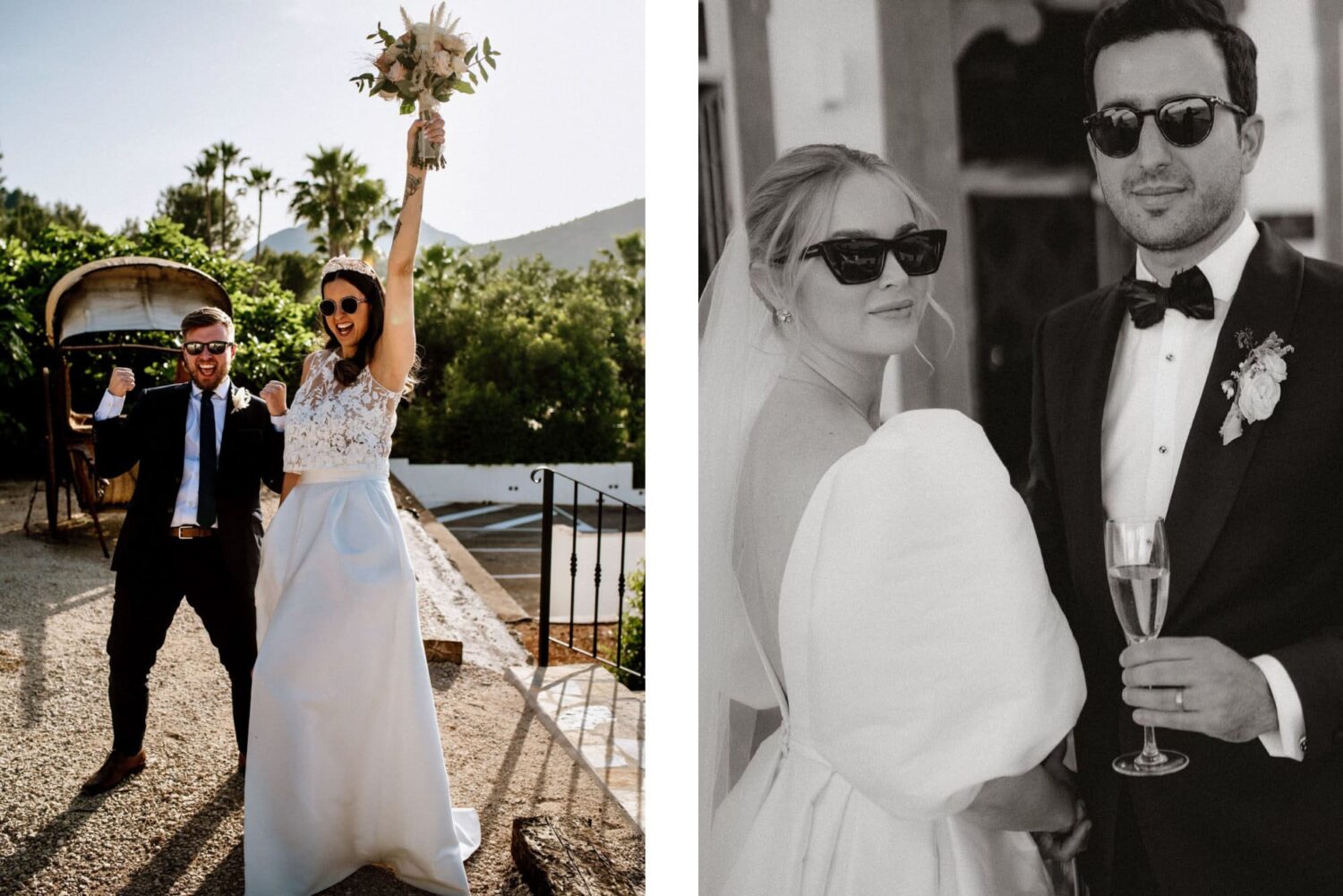 Brides who give their look a fun touch by wearing sunglasses usually choose styles that have something special, an original design that suits their bridal look.
Some eyewear designers present their own Bridal collection. This is the case for A-Morir Eyewear, the favorite brand of personalities such as Lady Gaga, Rihanna and Paris Hilton.
Another advantage of sunglasses is that the bride can wear them again, for example, on her honeymoon or for any sunny day that she wants to feel special.
It's time to open your drawer and look for
those glasses you've been saving

for a special occasion!