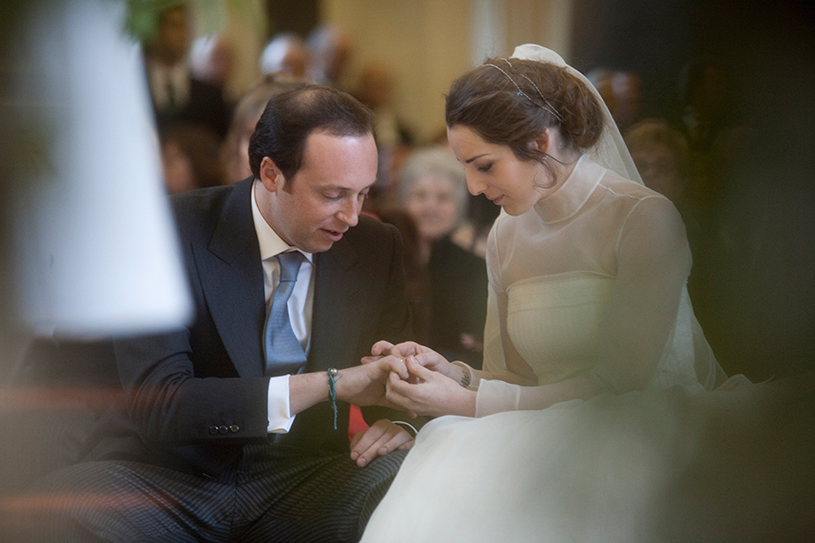 To celebrate a wedding in the snow could break the mold of many brides to be. Far from having the sunlight for photos, or wear a nice tan;winter gives another kind of magic to those who dare to defy conventions and low temperatures!
Cristina Cerqueda did it getting married in winter, between Andorran pine trees dressed, against all odds, with a princess line design and high collar.
Cristina chose a wedding dress made of voile of organza and fantasy, long sleeves and transparent "dolce vita" neck. The skirt, made with multiple layers of vintage tulle, captured all the eyes of a devoted audience who loved our particular Snow Queen.
Cristina dazzled on the dance floor too, surprising guests with other gorgeous dress in empire waist, made of tulle of silk and an organic embroidery with mini Swarovskis lined in silk chiffon, which sparkled with the first musical notes. Congratulations Cristina!