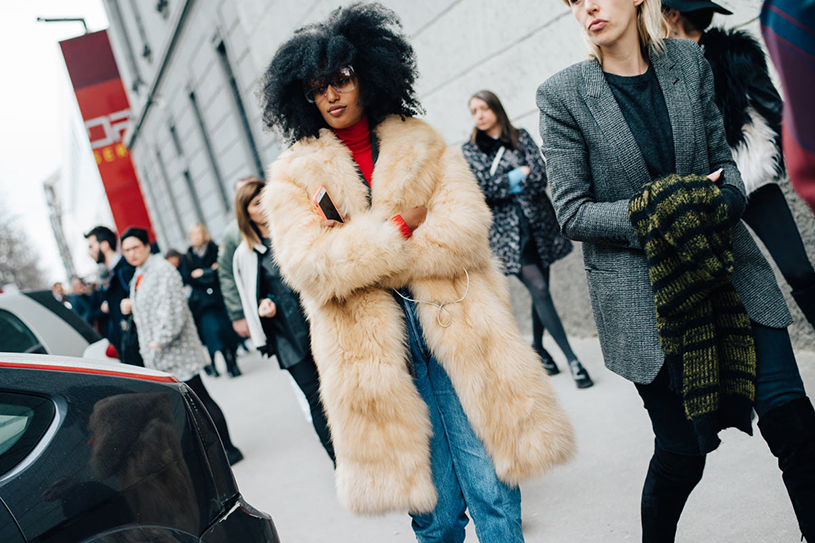 Just back from Milan Fashion Week and before going to Paris, it´s time to review the best street style looks that have stood out in the vicinity of the official catwalk. Now is the street who dictates trends with real women and combinations with personality. Take note!
Curly hair triumphs and furry coats are carried at all times and in all colors. Being cold is demodé (finally!).
White or silver? Don't forget to include the tones of the season in the color palette of your closet. And remember: white is the new black. Defy low temperatures with it!
Changing the subject and mixing trends: the retro style lovers are in luck. Pleated skirts are back and round glasses in XXL size are fashionable (wear them although drizzle). Combine them with Gucci loafers, a must that works with any mix&match. Make room in your shoe cupboard because, if you have not already done so, you will dream with boots above the knee. You´ll do the same with methacrylate heels. Although nothing and no one is able to shade the revered sneakers. With or without platform, gold, silver, white or black. Anything goes in a matter of sports shoes … and prints! If not, just ask Anna Dello Russo, the queen of impossible patterns. You are a crack Anna!
Photos: Gettyimages / Thelocals.