"I wanted to be a romantic, sweet and classic bride", says Carmen María. "When I began looking for my dress, I had two things very clear: it wouldn´t be a white party dress and it would have long sleeves".
And so it was. Despite the heat that predicts a July 25th, Carmen María chose a delicate design of Jesús Peiró, made with chantilly and a skirt with several layers of tulle, matching the simple veil that dragged, smarmy but decided, among the hundreds of guests who wanted to accompany the young couple. "When I saw the dress in the shop window, something told me I had to try it". And if she still had a hint of doubt, the quality of the fabric and its languid fall captivated her irreversibly. "The dress was so comfortable and light!".
"The B day I woke with my mother and my niece. I had stomach pain because of nerves, and I spent the morning crying. I remember like it was yesterday, the moment I was alone with my parents and my bridesmaids and, finally, I could contemplate me in the mirror with calm. The reflection returned me the bride that I had in mind all my life", told Carmen María after confessing that Jesús Peiró enlivened the dress of her dreams, and that one of the most emotional moments of the great day came when she had to remove it. "I don´t remember me crying more in my life!".
The city of Cordoba was the perfect setting for a wedding with a felt Andalusian accent, where the marsala color and garlands of ivy imposed their tempering and elegance in a sophisticated celebration with bucolic dyes. "I remember me walking the aisle on the arm of my father very nervous and without looking at the front. But when I looked up and I saw my husband … I forgot the world and, suddenly, I felt safe".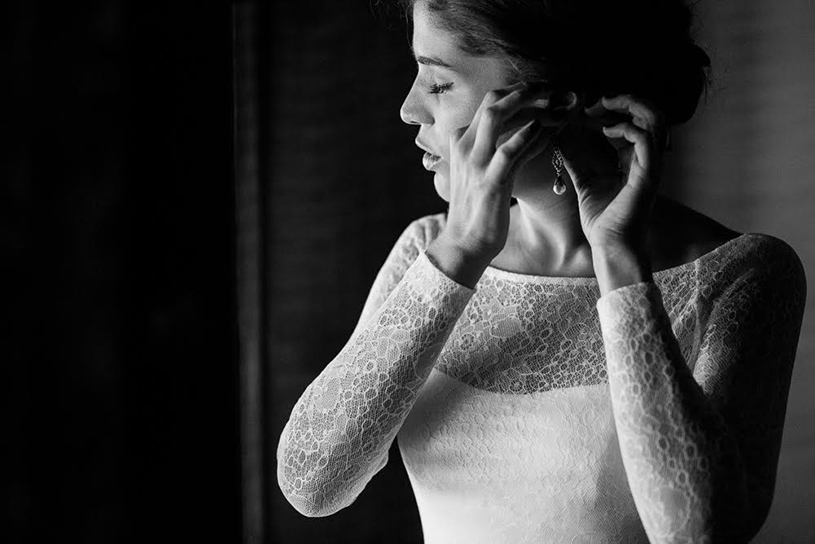 Location: La Vieja Cigarra.
Decoration: D-Pleis Creadores de Eventos & Deco.
Photos: Antonio Aguilera.