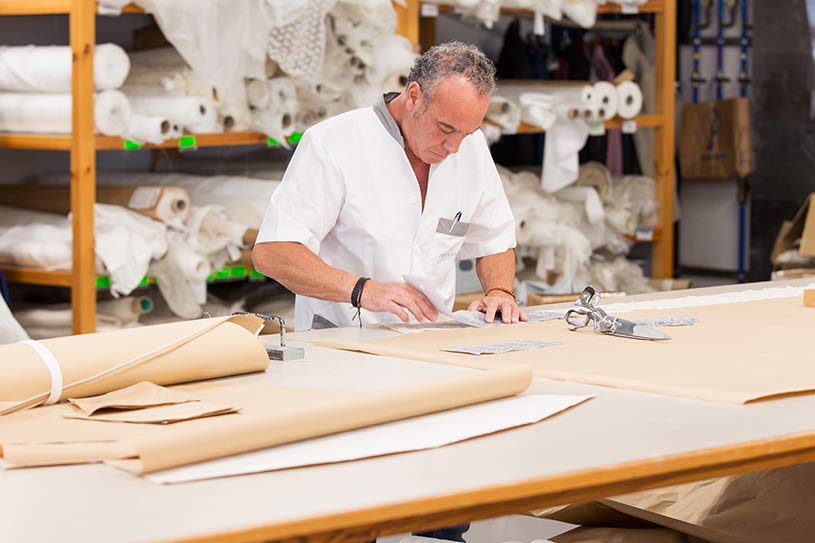 Today I wanna make a tribute to that part of Jesús Peiró team that does not appear on the catwalk, in campaign photos or making of ones.

Nor often they appear in social networks, and you´ll rarely find them in a boutique of the Spanish house. Instead, the designs that they make and manipulate acquire all the attention, hogging spotlights and waking sighs.
I´m talking about pattern makers, seamstresses and those who iron and pack with great care every dream that leaves the factory of Jesús Peiró; where works a team of discreet professionals who work without watching the clock looking up only occasionally, to make a joke between them and keep cutting patterns. In front of the sewing machine, they recover the craft tradition that claim Peiró collections. Meanwhile, the mannequins make their own half dressed. Some of them just wear the first remnants and, others, take chest dressed in splendid gowns. Background, rolls and rolls of fabric weave a workshop that recovers the taste of those sewing ateliers we see in photographs faded by time. And in the daily work, the whisper of steam irons sets the "tempo" for the laughs and the desire for a well done job.