"Be guided by your dream"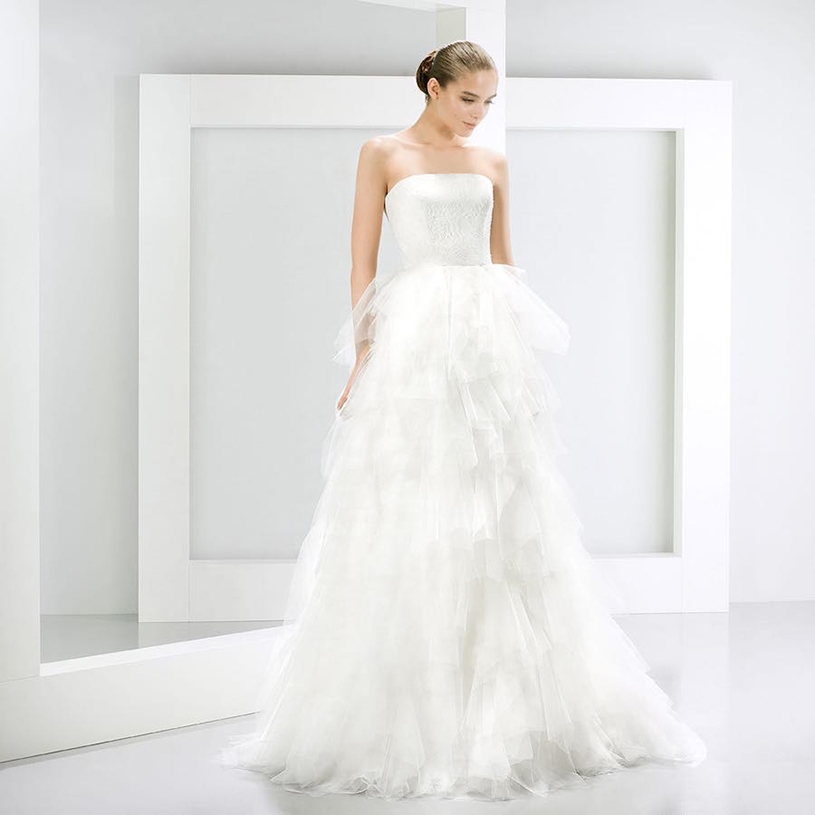 It was a chance, or rather, Jesús Díez Betriu who introduced Merche Segarra into the world of brides. "He asked me to design my first collection for Jesús Peiró, and that's how I begin in this sector", tells me Merche. The Spanish designer has clear for whom is tailoring dreams daily. "Jesús Peiró woman seeks to differentiate herself from the rest with current quality dresses that pamper every detail". Aware of this, Merche´s team reinvents trends. "We did not follow them rigorously, but we consider them".
She confesses that, today, the soft lines are catching on to the rigid fabrics; transparencies, chantilly and very plunging necklines are imposed too. The ball dress rivals with mermaid cut, one of the hits of the season. This year, fluid models are very appealing. "Our latest collection bet on comfort, tenderness, dynamism and romanticism". Proof of this are the high volume designs, which give to the bride that majesty that many of them seek for her wedding day. The advice of Merche to succeed in the election? "Be guided by your dream".