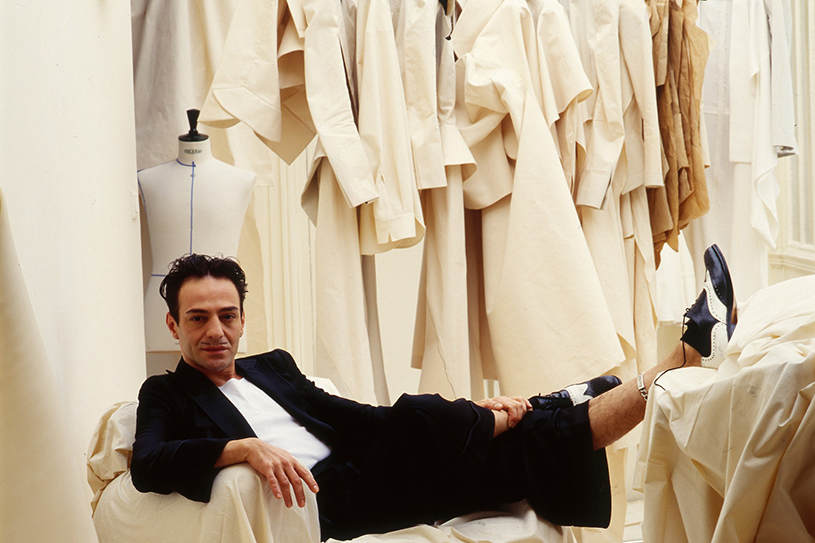 Who became Napoleon, pirate, bullfighter and emperor… has returned to seduce the fashion world! In the recently closed Paris Fashion Week, John Galliano shown the world how to merge his genius with the legacy of Margiela in an unprecedented collection. And he has done it combining thick wool with transparencies, colored lurex shirts, leather pencil skirts, military references, pendants inspired by the art of Matisse and oversize belts.
The Grand Palais witnessed a much more commercial fashion show than those that signed the couturier for Dior though, this time, he has not given up his surrealist imprint with extravagant brooches, hair lapels for jackets, frilly tights and uneven sleeves.
The histrionic Gibraltarian has found in Maison Margiela his stronghold of peace, where he creates without boring or risking too much. Now he never greets after his fashion shows, owner of an improper prudence that never showed the irreverent character who once we knew. Uncharacteristically quiet and calm, John causes real catharsis in the form of ovation with his creations. Neither then nor now, indifference has never been tied to the name Galliano.